Kenny i and Marie McMenamy present
"Remembrance" – A Celebration of the Individual in Music
A Personalized Music Concept
IN THE FUNERAL HOME OR IN A CHURCH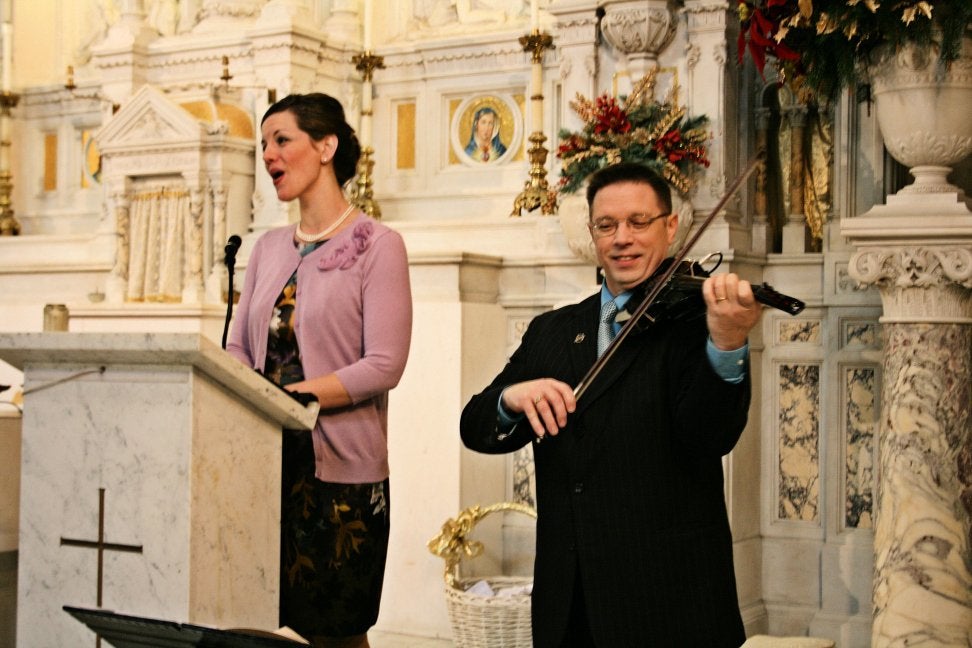 FOR CALLING HOURS AND/OR VIEWING INTO SERVICE:
1.) Kenny i on Keyboard and Violin
2.) Kenny i on Keyboard, Violin, and Vocal
3.) Kenny i on Keyboard, Violin, Vocal and Marie McMenamy Vocalist
This is a customizable "live" music presentation, for families who have lost a loved one, of music to be performed during the Calling Hours. Music can also be provided for the Service that you have personally chosen that is meaningful to your family and history. This concept celebrates the individual and their life in song.
GENERAL PREMISE: The professional musical level of performance of Kenny & Marie is tasteful, reserved, and yet moving and spiritual. It is an exceptional musical experience that is heard as well as felt, and is for those families who understand the emotional and spiritual power of music, and desires a result of "the most beautiful music they have ever heard at a Funeral Viewing or Service".
THERE ARE TWO PACKAGE OPTIONS:
1.) STANDARD – songs selected by the family are standard in origin and sheet music is available (not just recordings).
2.) SPECIALIZED – song(s) selected by the family are uncommon, no sheet music available, and have to be custom arranged (if time permits).
OTHER OFFERINGS: