Our Live Music & Entertainment Services
Ensuring That Your Next Celebration is a Major Success
At Kenny I Entertainment, we offer a wide array of services that are designed to meet the needs of nearly any client. From weddings to birthdays to various celebrations of life, we are able to work with you to understand your unique tastes and needs. Our team of talented entertainers and professionals work diligently to ensure that your event is absolutely unforgettable for everyone involved. Our family owned and operated company brings more than three decades of experience to the table and knows what it takes to make any celebration a major success.
The entertainment services that we offer include: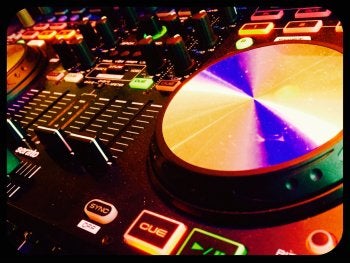 Live bands: From country to rock n' roll to pop, or everything in between, we have a band that is able to tailor their performance to match your unique musical tastes.
Custom music: Do you have an idea for a customized musical performances at your next event? No problem- we are glad to sit down with you and create and ensemble for a night to remember!
DJ entertainment:Our professional disc jockeys are professional trained to entertain crowds. We bring fun and excitement by mixing favorite tunes that everyone can enjoy all night long!
Photo booths: Our innovative photo booths fit up to 18 people and takes a variety of professional-grade photos in numerous styles and layouts.
Up-lighting: Add an elegant ambience and completely transform the atmosphere of nearly any type of event with our easy-to-setup up-lighting products.
Children's entertainment: We have an extensive variety of entertainment options for your child's celebration, including princesses, superhearoes, magicians, and other specialty acts.
Start planning today with our professional and friendly team!
Whatever your specific desires and requirements may be, trust us to provide you with the award-winning customer service that you deserve. Start planning your next event today with our knowledgeable and helpful team. Contact us at (609) 927-3737 and speak to a friendly and professional staff member about how we can help!